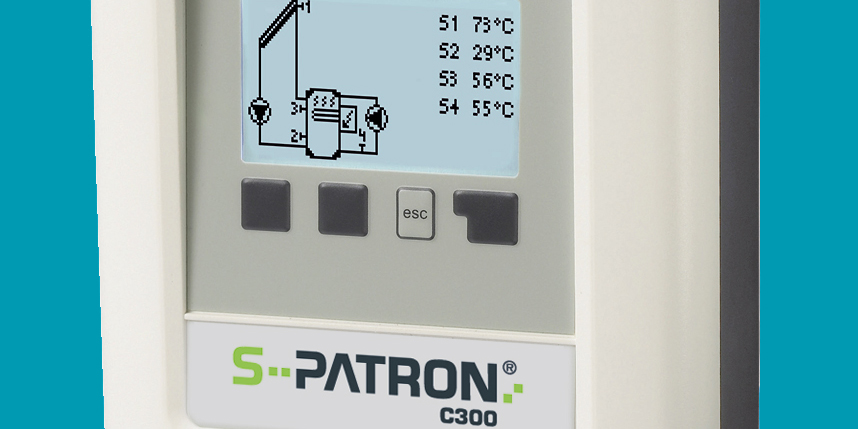 A new Magontec product line combines for the first time the performance range of cathodic corrosion protection with control technology functions from heating and solar thermal systems. It goes under the trademark of S-Patron.
The bundled features allow the electronic control of hot water flow and auxiliary devices with just a single control unit, with continuous, maintenance-free corrosion protection of the hot-water storage tank.
The main control functions cover the solar collectors, circulation, auxiliary heating and thermostat control. With freely selectable extra functions they are individually expandable. The supply and measurement functions of the protective current are done by high end, impressed-current anodes which are coated with titanium mixed-oxide.
For OEM-Customers, Wholesalers and System Providers
"Our know-how in the area of cathodic corrosion protection for hot-water storage tanks is world leading and has stood for thirty years in the service of our customers", said Christoph Klein-Schmeink, Magontec's Vice President for Europe and North America. "With S-Patron solutions, we will be opening up an interesting field of application for our OEM customers, wholesalers and system providers in the solar energy and building services industries. We combine functions and expand business activities so that, at the same time, we make a noticeable difference to the operating efficiency of the end devices. Our team from Product Management and Sales is currently introducing the developments into the market. We have already received some initial, promising feedback".
The S-Patron program includes the C100, C200, and C300 models. They differ according to the tank volume served and in the number of sensor inputs and relay outputs. Tank volumes from 50 to 1500 litres can be served by S-Patron.
An international website contains product information: http://www.s-patron.com/en/index.html.
Photo © Magontec 2015