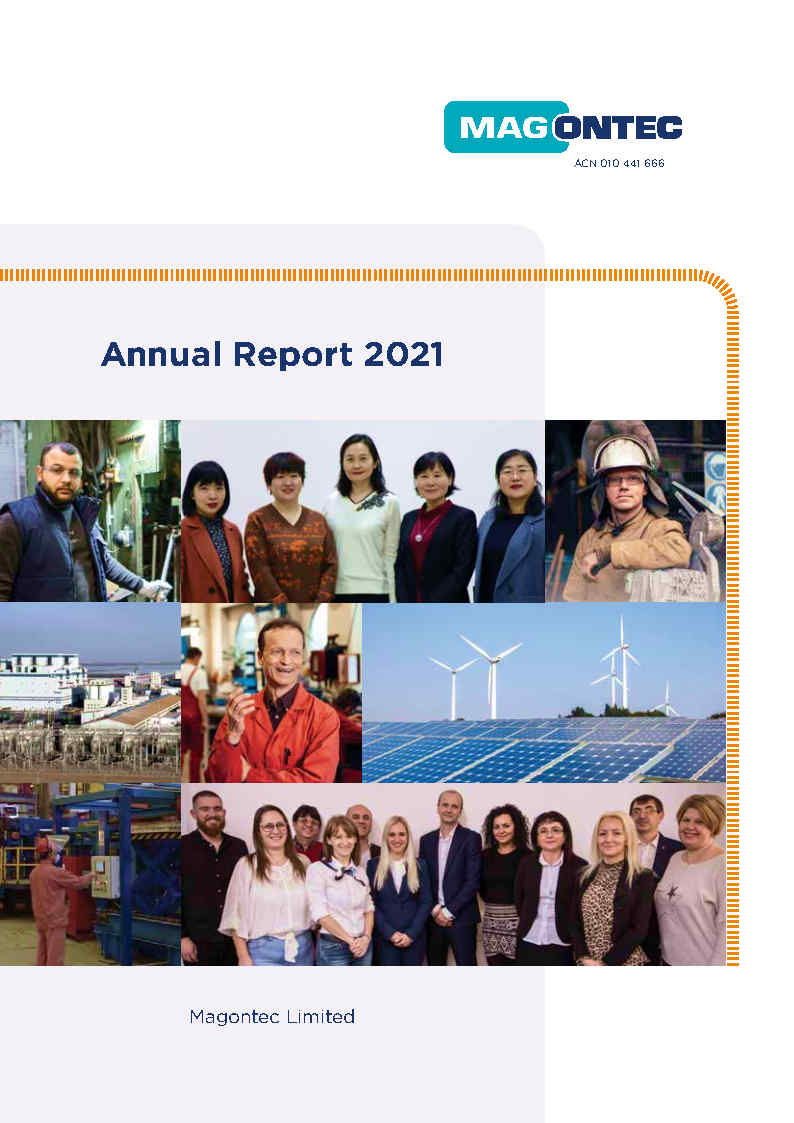 2021 was a volatile year for the global magnesium industry and produced a very positive result for Magontec.
While historic price increases for magnesium metal and global logistics services, combined with the limitations imposed by COVID, presented significant challenges, in the final quarter a confluence of factors, particularly in the metals business, secured a strong uplift in 2021 Group EBITDA to $10.1 million ($3.5 million in the prior corresponding period)
Throughout the year our manufacturing and sales teams have been required to manage our businesses through a series of unforeseeable events and rose to the challenge on each occasion. In almost every part of our business, results have been ahead of expectations. While some of this is the result of widespread price volatility, it also reflects a robust underlying business and a stable and professional team.
Importantly we have continued to grow investment in innovation and product development across the organisation, as we discuss elsewhere in this report. In 2022 we will complete the construction of a new CCP laboratory at Bottrop that will enhance our ability to bring new products to market and maintain a competitive edge. In China and in Australia we continue to work in collaboration with universities and technical institutes, particularly in the metals area, developing new alloys and new applications.
COVID has shortened horizons in every business. The ability to move quickly, a deep well of management experience, a geographically diverse asset base; these are virtues that ease the process of managing the unexpected. In 2021 Magontec was able to call on these attributes and found itself particularly well positioned.

The full online version of our 2021 Annual Report can be found here.
Alternatively, the report can be downloaded in PDF format here.