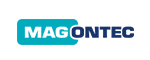 Magontec Limited presented at the Broker Briefing Investor Webinar Series on 10 March 2022. Executive Chairman Nicholas Andrews provided an overview of Magontec Limited and discussed the 2021 Full Year Result as well as the Company's future prospects in the video below.
The video can also be accessed on YouTube by clicking here
About Broker Briefing
Broker Briefing is an Australian Digital Platform for Brokers & Investors featuring live streaming video presentations from leading ASX Listed companies.