Magontec Limited Executive Chairman Nicholas Andrews presented at the Share Care "Hidden Gems" Webinar on 24 March 2023. Mr Andrews discussed Magontec Limited's business, including analysis of its record 2022 result and the long term growth outlook.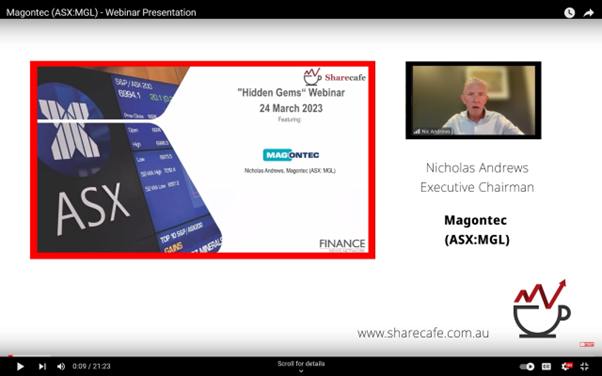 The video can be accessed on YouTube either by clicking on the picture above or by clicking here
About ShareCafe
Born in 1998, ShareCafe is one of the oldest financial services sites in Australia and has been providing investors with the latest news, independent insights and tools required to make better informed investment decisions for over two decades.