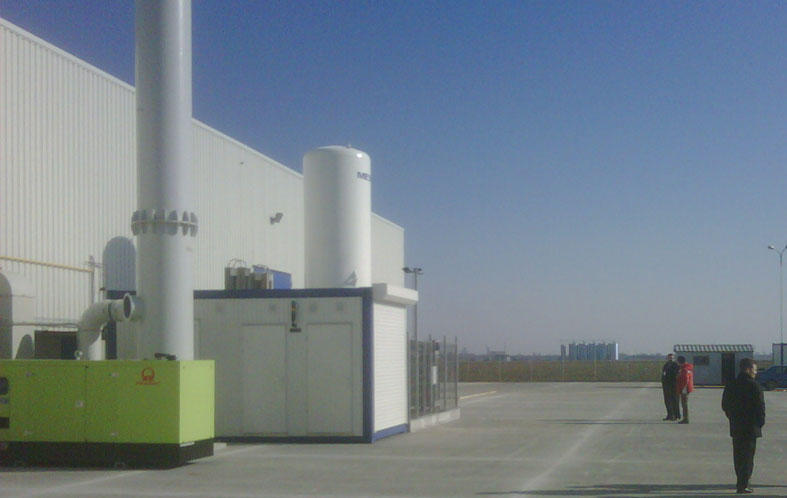 The Magontec Group has recently completed its major new magnesium recycling plant in Romania. The new plant is located in Northwestern Romania at Sântana in the county of Arad. Magontec has made a significant investment in new recycling capacity for magnesium returns in East European markets. Production will commence later this year, in the second quarter of 2012. The Romanian plant will share in Magontec's global expertise in magnesium alloys and recycling from the first day of production. The location was chosen mainly to be as close as possible to the regional plants of Magontec's key customers.
Mr. Günter Franke, President & COO of Magontec Group says, "Expanding our production network and efficiently supporting our client's magnesium activities is the driving force behind our decision. We anticipate a considerable boost to our activities in the accessible markets." Magontec's new plant is the first significant investment in magnesium recycling capacity in Europe for many years. This proactive business attitude is a particular mark of the Magontec Group. Mr. Christoph Klein-Schmeink, in charge of Magontec's sales and marketing activities confirms, "A central asset of the new facility will be its cost-effectiveness in high quality oriented operations. In addition to our key customers we invite new customers in the magnesium die-casting industry to benefit from this exciting opportunity."
Building-up the plant's capacity will proceed on a step-by-step basis. When production reaches its target level over the coming years, there will be more than fifty new employees at Sântana. In Romania, long-term, reliable material supplies will be the basis of Magontec's leading role in the value-chain for die-casting efficiency.